Side Menu Begins
Side Menu Ends, main content for this page begins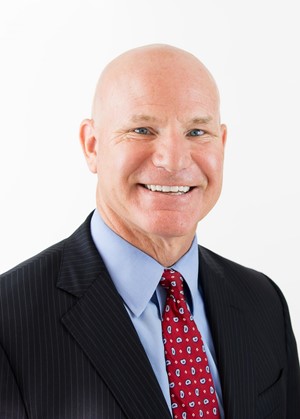 The Three Rivers Board of Education is excited to announce that Mark C. Ault, Ed.D., has been named Superintendent of the Three Rivers Local School District, effective August 1, 2020. The Board of Education approved the selection at the June 23rd meeting. Dr. Ault will be transitioning into the role over the next month, helping our administration plan for the upcoming school year. Dr. Ault is coming to Three Rivers from the Indian Hill Exempted Village School District where he has served as the Assistant Superintendent for the last 15 years.
Dr. Ault is no stranger to the Three Rivers Community. He is a former North Bend resident and previously held numerous positions in Three Rivers, including serving as a Teacher, Coach, Principal and Assistant Superintendent for our District.
"I am honored to have been selected to return to Three Rivers in this leadership capacity and am looking forward to working with the Board Members, administrators, educators, staff, students and community members for whom I have great respect and admiration", said Ault. "Many of these individuals have been treasured colleagues and friends throughout my educational career and I am happy to have the chance to reconnect, and work with them as I meet the newer members the community. "
A native of northwest Ohio, Dr. Ault began his career in education in 1982 as a math and social studies teacher at Three Rivers Middle School. In 1987 he moved back to northwest Ohio and taught in the Napoleon Ohio City Schools until 1992 when he became Principal of Otis Elementary School in Fremont, Ohio.
In 1995, he returned to North Bend when he was named Principal of the Three Rivers Middle School. In 2003 he was promoted to Assistant Superintendent of Three Rivers and served successfully until 2005 when he left to go to Indian Hill in the same capacity.
During his tenure at Indian Hill, Dr. Ault oversaw all personnel functions including contract negotiations with the teachers association, recruitment, professional development, evaluation and the wellness committee among other responsibilities. In 2014, he was selected by the College Board to serve as an Ambassador for a cultural exchange mission to Beijing, China where he visited numerous schools in and around the Hunan province. He currently serves on the Executive Board of the Ohio Association of School Personnel Administrators.
Dr. Ault earned his undergraduate degree in elementary education in 1982, a Master's degree in 1989 and an Educational Specialist degree in 1992, all from Bowling Green State University. In 2006, he completed a Doctorate of Education in Curriculum and Instruction at the University of Cincinnati.
The Board of Education could not be more excited to welcome Dr. Ault back to Three Rivers. With his extensive professional experience and personal ties to our community, Dr. Ault is returning at the right time to help us navigate all of the challenges ahead as well as pursue all of the opportunities open to us.