Side Menu Ends, main content for this page begins
Back to Side Menu (includes search)
Open Enrollment
Posted on: February 7, 2023
Blog Entry Synopsis Begin
Our Board of Education annually reviews the TRLSD Open Enrollment policy to determine processes and continued availability for the following school year. Once that determination is made, additional information is posted on the main page of our
Blog Entry Synopsis End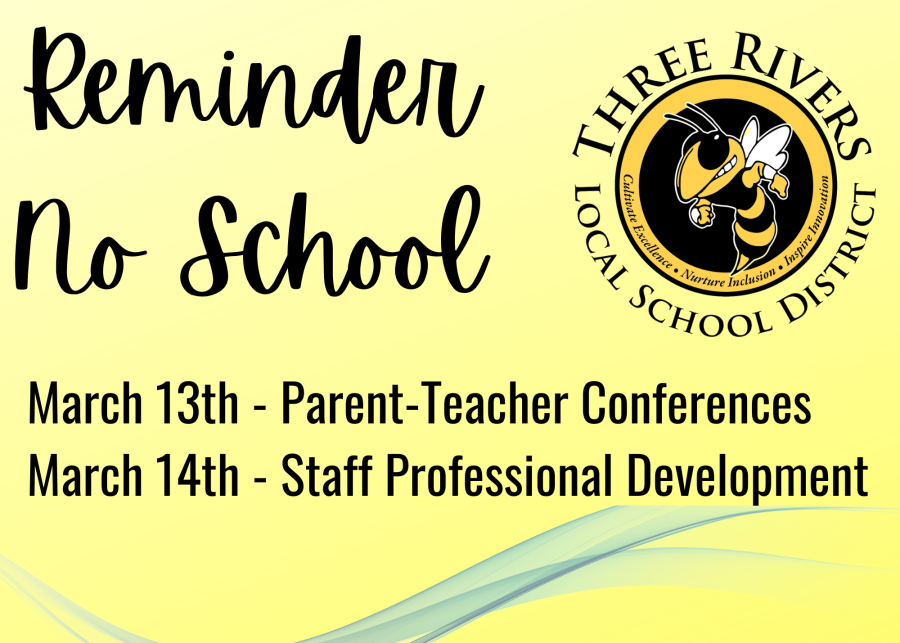 No School Reminder
Blog Entry Synopsis Begin
TRLSD students do not have school on Monday, March 13th and Tuesday, March 14th.
Blog Entry Synopsis End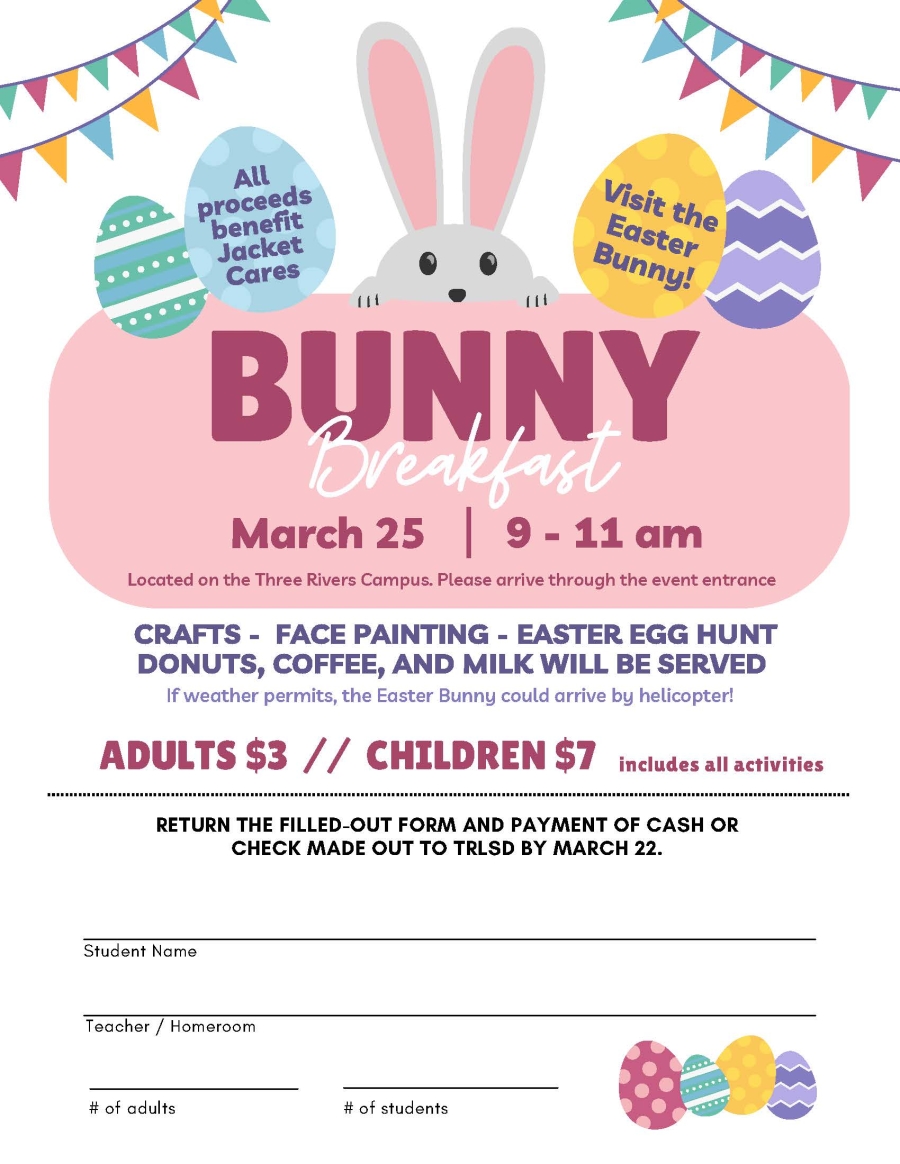 Bunny Breakfast!
Blog Entry Synopsis Begin
Join us on March 25, 2023, from 9:00 am to 11:00 am for our first annual Bunny Breakfast. Lots of fun guaranteed and a special visit from a very special Bunny!
Download the registration form.
Blog Entry Synopsis End