Side Menu Ends, main content for this page begins
Back to Side Menu (includes search)
Taylor High School Sophomore Kaylee Williams Makes History
Posted on: October 18, 2023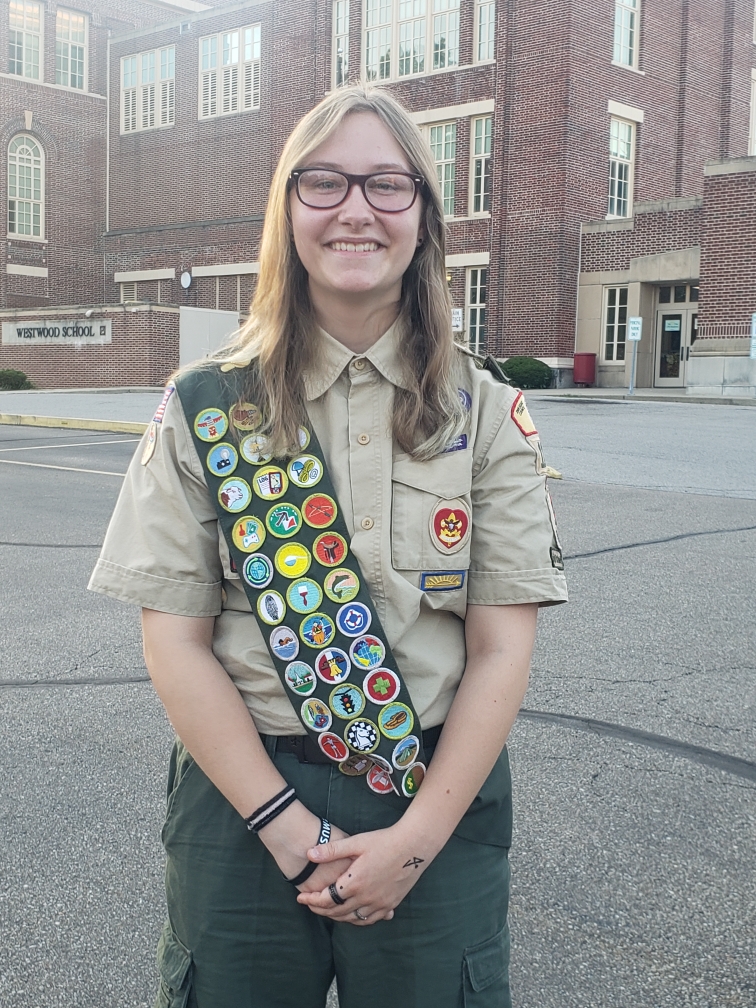 [Cleves, 10/17/2023] — In an inspiring achievement, Kaylee Williams, a sophomore at Taylor High School, has soared to new heights by becoming the first female Eagle Scout in the Queen City area. This remarkable feat comes from Kaylee's dedication, hard work, and unwavering commitment to the Scouts BSA Troop 1107, where she achieved the prestigious rank of Eagle Scout on July 10, 2023.
The road to Eagle Scout is not an easy one, requiring scouts to demonstrate leadership, character, and community service. Kaylee's journey has been marked by her extraordinary efforts, culminating in her Eagle Scout Court of Honor held on Sunday, October 15, 2023 where she received a medal.
One of the highlights of Kaylee's journey to Eagle Scout was her impactful community project. She devoted her time and energy to creating 20 Solitary Mason Bee Houses for New Hope Community Church's Garden of Hope. Kaylee's project showcases her dedication to environmental conservation and her commitment to making a positive difference in her community.
As the first female Eagle Scout in the Queen City area, Kaylee Williams set an inspiring example for young girls everywhere. Her achievement emphasizes the inclusivity and opportunities available within the Scouts BSA program, proving that determination and hard work can break down barriers.
Kaylee's remarkable journey from a dedicated member of the Competition Marching Band to becoming a history-making Eagle Scout is a testament to her character, leadership, and commitment to the betterment of her school community.