Side Menu Ends, main content for this page begins
Back to Side Menu (includes search)
Revolutionary War Sword on Display for Memorial Day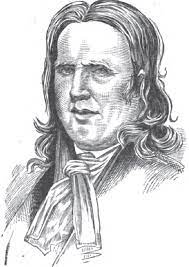 When the Village of Cleves was readying to celebrate its 175th anniversary in 1993, members of a local historical society sought out the sword that village namesake John Cleves Symmes carried in the Revolutionary War.
The sword was something of a legend in the southwest Ohio village. It had been passed down through generations of Symmes, including to John Cleves Symmes' son-in-law, William Henry Harrison, who carried it during his presidential inauguration.
But when the local group asked to borrow the sword from the Cincinnati Historical Society, it was told that it was gone – stolen sometime between 1978 and 1980.
Read the full Cincinnati.com article HERE.
The annual Memorial Day Cleves Parade will begin at 9:30 am on May 30, 2022. At the Harrison-Symmes Memorial Foundation Museum, the sword that John Cleves Symmes carried in the Revolutionary War will be on display from 8:00 am to 11:00 am.