Side Menu Ends, main content for this page begins
Back to Side Menu (includes search)
Public Library Extends Services
Posted on: October 5, 2020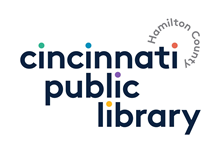 Beginning October 5th all Library locations will increase the length of time a visitor can stay to two hours. Also, on Oct. 5th the following expanded services are coming to the downtown Main Library:
The Library has doubled the number of computers available for use by the community. To access them, enter the library at the 9th St. entrance
A space for those who bring their own devices to use and charge has been created on the 2nd-floor bridge. Access this via the 9th St. entrance
Space just for students to get homework help, use a computer or access wi-fi is still available. Access this via the 9th St. entrance
The Popular Library at Main has expanded its collection of books and other materials, including items for children and teens. Access this via the Walnut St. entrance
As a reminder, all 41 of our locations are open 10 am to 6 pm Mon. thru Sat. and are ready to serve you inside our spaces, at curbside or via drive-thru: whichever option suits you best. We offer free wi-fi, printing, and faxing. You can also get assistance via phone by calling 513.369.6900 or texting 513.449.2275, and you're welcome to email or chat with us, too.
Check out these e-Resources for specific audiences: