Side Menu Ends, main content for this page begins
Back to Side Menu (includes search)
Major General John B. Oblinger, Jr. Ceremony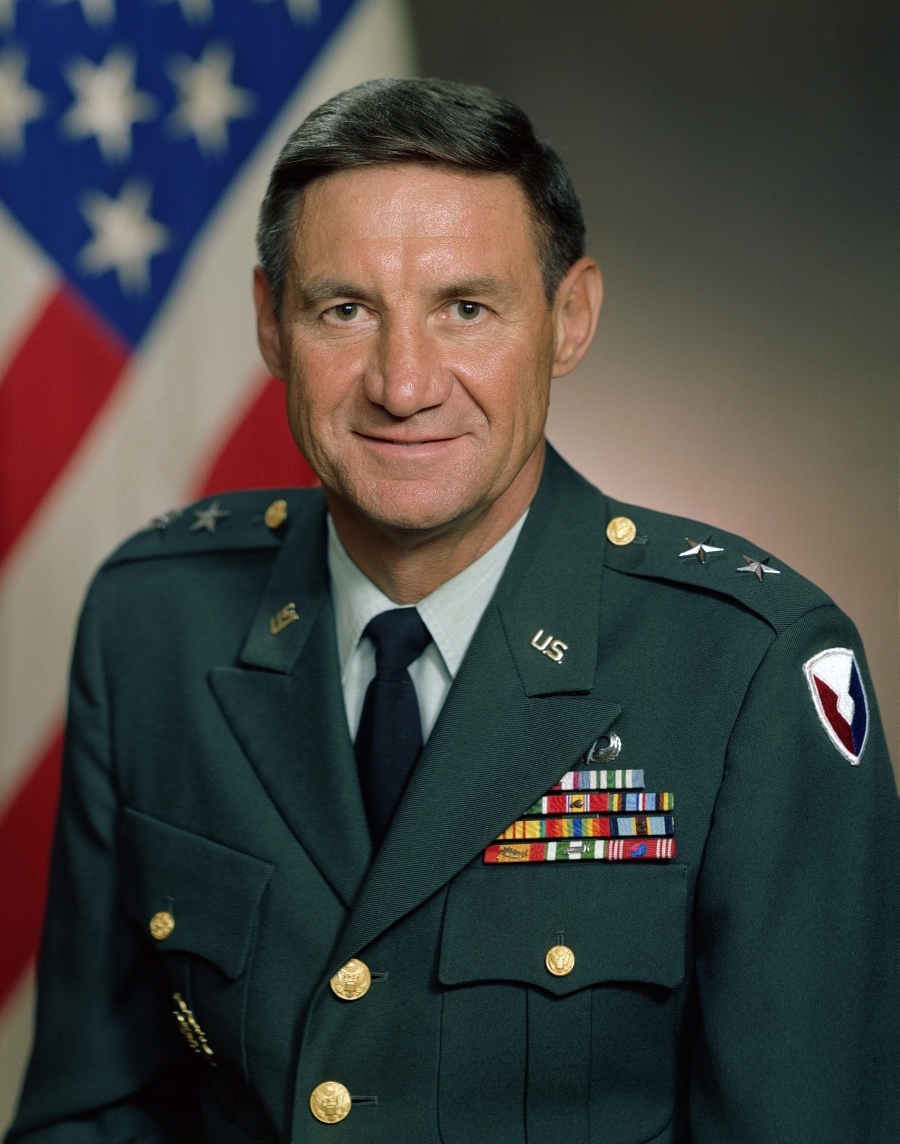 John B. Oblinger was born and raised in the small town of North Bend, Ohio where he attended Taylor High School. This is where his legacy began. While attending Taylor High School John, also known as Butch, lettered in basketball, baseball, and track each year. Oblinger's high school accomplishments and success are only a few of the accolades he received throughout his life. Following graduation, John decided to attend West Point Military Academy. His first year at West Point, he held the rank of Cadet Lieutenant and Battalion Adjutant and was captain of the baseball team. West Point is where his military journey began. His first station was in Fort Bliss, Texas, where he was the Second Lieutenant in the Anti-Aircraft Artillery. Mr. Oblinger married his lovely girlfriend, Edy Nugent, before he left for his first station. Following his marriage, Mr. Oblinger joined the 187th Airborne regimental Combat Team in Japan. He soon returned home to further serve his country. This led him to the 82nd Airborne Division at Fort Bragg, North Carolina. His service did not end there. In 1957 Mr. Oblinger served as a battery officer and battery commander in the Nike Hercules defense of the Washington-Baltimore area. He then went to Vietnam where he served as an Aide-de-Camp. John returned home in 1964 to further his education. He decided to attend Tulane University to study Nuclear Physics, receiving a Master of Science degree. After receiving his degree, Oblinger travelled from England to Germany in 1969, where he commanded the 5th Battalion 1st Air Defense Artillery in Wiesbaden. For the next few years John worked for the Department of the Army Staff in the Air Defense Directorate and attended the United States Army War College. Oblinger went back to Germany to command the 94th Air Defense Artillery Group. He was quickly promoted to Brigadier General and assumed command of the 38th Air Defense Artillery Brigade in Osan, Korea. A year later, in July 1976, he was assigned as Assistant Commandant of the United States Army Air Defense School at Fort Bliss. General Oblinger held this position until he assumed the dual command of the US Army Air Defense Center and Fort Bliss. He was promoted to Major General at a special ceremony in Memorial Circle, Fort Bliss. At the ceremony, General Omar Bradley, a five star general, presented Oblinger with the honor of being promoted to Major General. John finished his career at Fort Bliss, making it a better place. To commemorate all of General John Oblinger's life accomplishments, Taylor High School is having a ceremony on April 7, 2017. The event will begin at 10:00 A.M. at the Three Rivers Educational Campus. The ceremony will begin in the auditorium with several speakers; commemorating the accomplishments of his life.
-Taylor High School Senior, Kayla Coleman
If you are not attending the ceremony, but would like to watch it live, you can do so by clicking HERE.