Side Menu Ends, main content for this page begins
Back to Side Menu (includes search)
Holocaust Survivor Shares Journey with Students in Taylor Middle School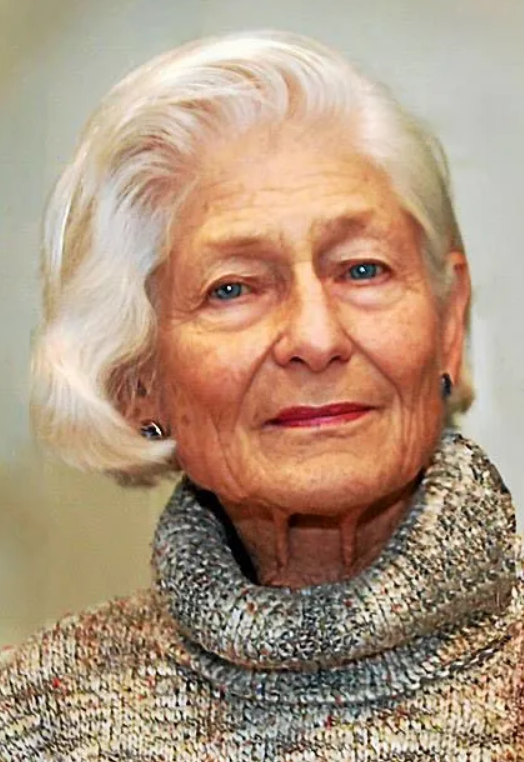 The Taylor Middle School eighth-grade English classes collectively read Shores Beyond Shores from Holocaust to Hope by Irene Butter prior to meeting with the Holocaust survivor. After completing the book, Mrs. Heffernan, Ms. Harris, and Ms. Spiller had a student approach them about a link on a website to request a Holocaust survivor speak to the class. Though they had their doubts that the individual would be available anytime soon, they reached out. Within two weeks, Irene Butter accepted the invitation to speak virtually with the Taylor Middle School eighth-grade class.
On February 22, 2023, 168 eighth-grade students were welcomed into the auditorium to hear Irene Butter's story. For the next hour, students listened to Mrs. Butter explain her story of survival despite all of the odds. Stories included her family's attempts to flee, to avoid diseases that plagued the camps, the physical torture, and the prevalence of starvation while in the camps. She explained the hardship of losing her father who passed away while on the train to freedom, leaving Irene, her brother, and her mother to continue on without him.
Since finding freedom in America, Irene received her Ph.D., was married, and had two children. She taught economics for over thirty years and was the only woman in her graduating class of 1970. Today, Irene finds herself living in Michigan with grandkids and great-grandchildren.
The experience was unique and educational. Taylor Middle School and Three Rivers Local School District extend gratitude to Mrs. Butter for authentically sharing her journey with our students.