Side Menu Ends, main content for this page begins
Back to Side Menu (includes search)
Great Oaks Taylor High School Business Management Program Senior Breakfast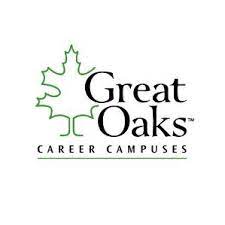 On Friday, May 6, 2022, Great Oaks Teacher, Katy Heller, recognized and honored her Business Management Program seniors at an annual breakfast ceremony. During the ceremony, the students received their Career Passports as well as a Great Oaks green cord to wear at graduation, to represent their completion of the Program.
The Career Passport includes the following:
A letter from Mr. Harry Snyder, President of Great Oaks, explaining to an employer that they have successfully completed the program and is proficient in the guaranteed competency areas.

Competency areas that are customized for each individual student.

A Career-Technical Preparation Certificate for students who successfully completed the courses and passed WebXams.

Information about the college credit earned by completing the program

3 CTAG Hours for Business Management I

3 CCP Hours for Financial Accounting

Warranty Sheet certifying that the students are proficient in business management and ready for the workforce.
While this recognition would have been enough, Mrs. Heller takes her Ceremony a personalized step further to truly highlight each senior's accomplishments and strengths. There was laughter and quite a few tears as Mrs. Heller reflected on what makes each graduating senior not only special but prepared for success!
Taylor High School students graduating with prestigious recognition from the Great Oaks Taylor High School Business Management Program include Owen Burger, Will Carter, Gill Davis, Kailynne Goodin, Nicki Grauel, Kylie Groppe-Unthank, Harry Hilvert, Maddie Jackson, Johnny Kearns, Nick Lysaght, Eli Pearson, Jasmine Rocha-Torres, Luke St John, Marissa Tedesco, Sophia Thoma, and Dylon Watson.
Congratulations to all of the deserving seniors!