Side Menu Ends, main content for this page begins
Back to Side Menu (includes search)
Bolivia Trip
Posted on: March 23, 2017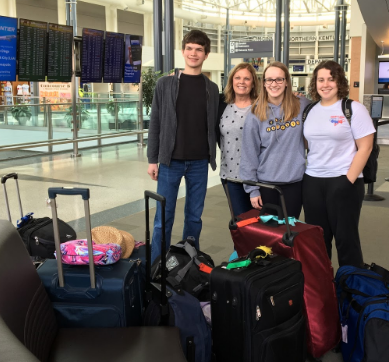 Dear Three Rivers Community,
As we are getting ready to begin our journey of a lifetime to Stansberry Orphanage in Santa Cruz, Bolivia through the UNESCO program in partnership with Canada, we would like to thank everyone who has helped us. Thank you to the teachers who have raised awareness for this trip and encouraged their students to bring in donations. Thank you to St. Joseph's Church and Westwood First Presbyterian Church for your donations, and for generously allowing us to use your churches as a medium to get the whole community involved.
Thank you to the countless families who so generously donated items for us to bring to the children of Santa Cruz. Also thank you to the administrators who have made this trip a reality for us.
We are all really looking forward to what this trip has in store for us, and we have high hopes for what this will open our lives up to.
-Anna Pastrick (Taylor High School student)