Side Menu Ends, main content for this page begins
Back to Side Menu (includes search)
Alyson Tittle chosen for Ag Day at the Capital
Posted on: March 17, 2017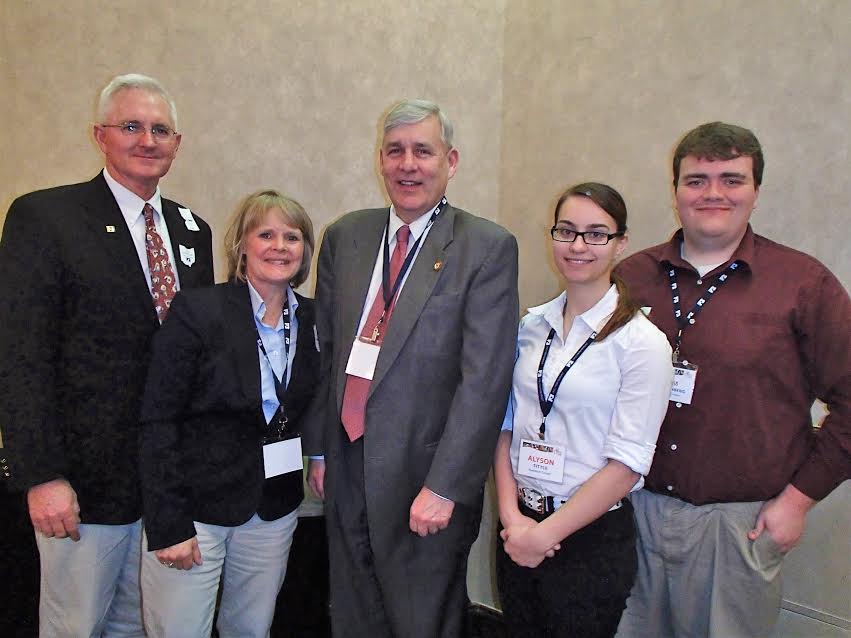 Alyson Tittle, Diamond Oaks Career Campus Equine Science student from Taylor High School, was among Farm Bureau members from every county in Ohio who traveled to the state capital to participate in Ag Day at the Capital – a function where Ohio Farm Bureau leaders meet with Ohio legislatures to discuss important issues related to Ohio agriculture.
Tittle, an FFA officer in the Diamond Oaks chapter, was chosen by the Hamilton County Farm Bureau to attend. "I wasn't really sure what to expect, so everything I experienced during Ag day was a surprise. We talked with State Representatives and Senators about what the Hamilton County Farm Bureau has on its agenda to make Hamilton County and the rest of Ohio better for the future."
Discussions included Ohio Farm Bureau's 2017 Priority Issues which are maintaining good Ohio water quality, taxation and the agricultural business climate, Current Agricultural Use Value (CAUV) program, transportation infrastructure improvements, feedstocks for energy, quality of life issues like opiate addiction, a gasoline fuel quality testing program for Hamilton County, and the importance of keeping the lines of communication open between Ohio Farm Bureau members and our political leaders. "My eyes, and hopefully the eyes of some of the legislators we talked with, were definitely opened to the issues," said Tittle.
While at the state capital, the Hamilton County Farm Bureau team met and exchanged ideas with three Ohio Senators: Lou Terhar, Cecil Thomas, and Steve Wilson and seven Ohio House of Representatives: Lou Blessing, Tom Brinkman, Jonathan Dever, Catherine Ingram, Brigid Kelly, Alicia Reece, and Bill Seitz.
Story submitted by Jon Weidlich, Community Relations Director for Great Oaks Career Campuses.
Photo, Left to Right: Lou Schindler, Ann Frederick, Ohio Representative Tom Brinkman, Alyson Tittle and Sam Worpenberg