Side Menu Ends, main content for this page begins
Back to Side Menu (includes search)
A Bus Driver Goes the Extra Mile
Posted on: November 28, 2022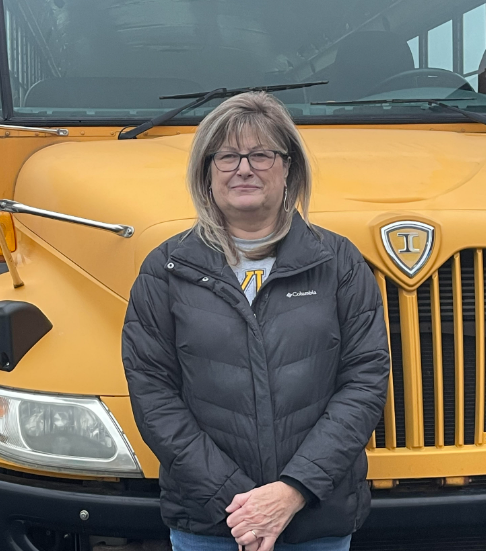 At Three Rivers, the acronym STEP UP is used to identify the District's Strategic Plan and goals.
Successful Students - Talented Staff - Efficient Operations - Positive School Culture - Unified for Progress
All staff is reminded of the importance of all five pillars and the value they each have on our culture and overall success. Whatever role you have in the District, you matter and you have a huge opportunity to have a positive impact on students.
Recently, the TRLSD Transportation Department received an email that was a great reminder of the importance all employees have in the lives of students. The email was sent as follows.
I wanted to give some positive recognition to one of your drivers, Mrs. Mur. My son is in kindergarten at Our Lady of the Visitation and rides a Three Rivers Bus with Mrs. Mur as the driver. I had informed Mrs. Mur that my son would be out of school for over a week for an upcoming surgery. While he was out, she had all the kids on the bus sign their names on a card for him, and she delivered it along with a gift to our house. My son was so surprised and excited! It was really such a sweet and thoughtful gesture, and she went above and beyond to make him feel special and appreciated. I wanted to recognize her effort for making such a positive impact on my son, and also the other kids on the bus route.
Maryann, better known to many as Mrs. Mur, understands what it means to STEP UP. It doesn't matter if you attend Three Rivers or a neighboring school, if you are on Mrs. Mur's bus, you are important.
Bus drivers start and end the day for their student riders. Three Rivers bus drivers strive to ensure no matter what happens in between that students are greeted with a warm welcome in the morning and returned home with a friendly goodbye in the evening. We thank the parent willing to remind us that each and every one of us has the power to have a positive impact on others, even when it means taking the extra "STEP".