Side Menu Ends, main content for this page begins
Back to Side Menu (includes search)
2017 Scholastic Art Winners
Posted on: January 13, 2017
Congratulations to all of the Scholastic art winners that will be honored on January 27th at the School of Creative and Performing Arts.
All winning pieces are on display at the Cincinnati Art Academy from January 20-February 3.
There were over 5,000 pieces of art submitted at the regional level. Taylor is PROUD to boast 12 winners this year!
Congratulations to all!
Gold Key Winners: (all work will continue on to NYC for National competition)
Anna Becker (sophomore) – Drawing, "Shut Up"
Lucy Osborne (Junior) – Drawing, "In Line with your emotions"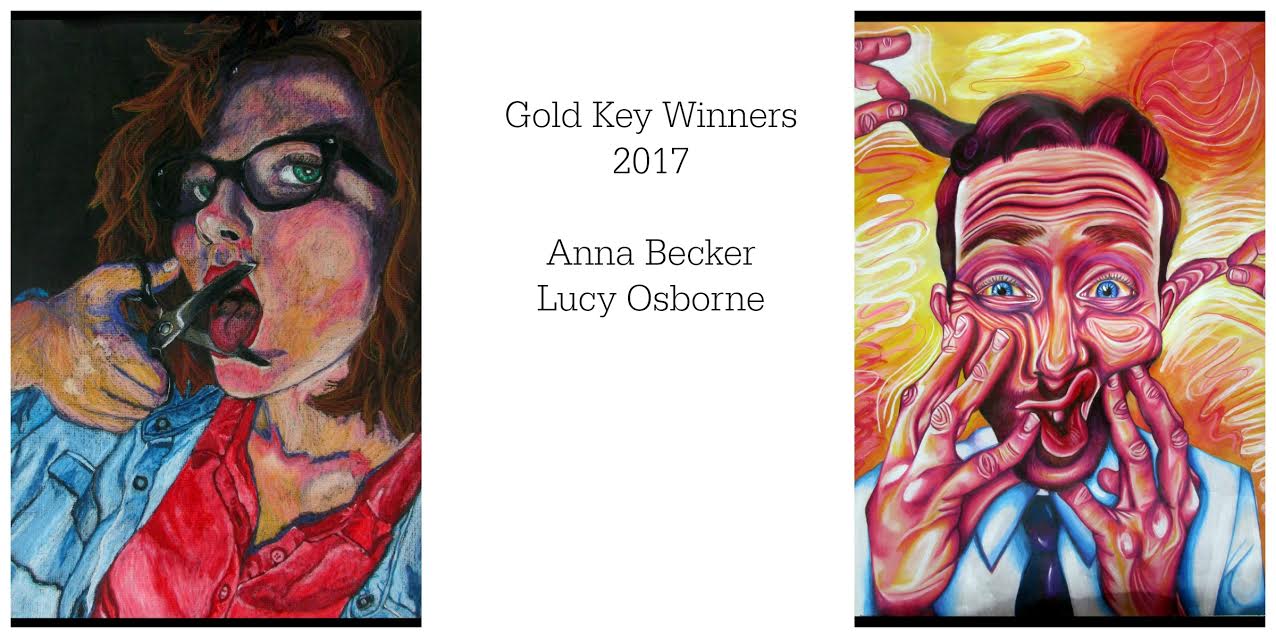 Silver Key Winners:
Brianna Cummins (senior) – Ceramics, "The Music Hall"
Lucy Osborne (junior) – Drawing, "Old Soul"
Kayle Rattie (Junior) – Ceramics, "Patience"
Mitchell Sauerwein (Senior) – Ceramics, "tile"
Honorable Mention Winners:
Anna Becker (junior) – Drawing, "Behind the Mask"
Morgan Childs (sophomore) – ceramics, "Bird"
Eden Craig (junior) – Drawing, "Carnal Awakening"
Kylie Whitton (Senior) – Drawing, "Hairbrush"
Kylie Whitton (Senior) – Batik/Fabric, "Through the Woods"