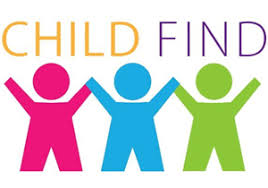 Child Find
The Three Rivers Local School District special education program is designed to identify students with disabilities and implement programs and services to support their educational needs.
Our team is committed to the location, identification, and provision of a Free and Appropriate Public Education (FAPE), for all children between the ages of 3 and 21, having disabilities. Location and referral of such children (Child Find) may be initiated by anyone with knowledge of the child and suspecting the child may have a disability.
Please contact an administrator with any questions, concerns, or names for Child Find referrals within the Three Rivers Local School District.
MATT LAKAMP, STUDENT SERVICES COORDINATOR
mlakamp@trlsd.org
Phone: 513-467-3200 ext. 1202
ADAM BIEDENBACH, ELEMENTARY PRINCIPAL
abiedenbach@trlsd.org
513-467-3210 ext. 1110
HOLLY SIMMS, MIDDLE SCHOOL PRINCIPAL
hsimms@trlsd.org
513-467-3500 ext. 1100
MARK SMILEY, HIGH SCHOOL PRINCIPAL
msmiley@trlsd.org
513-467-3200 ext. 1138