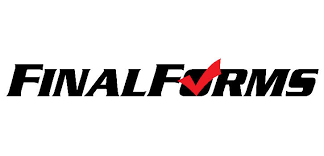 WELCOME TO THREE RIVERS LOCAL SCHOOL DISTRICT FINALFORMS
Three Rivers Local School District partners with FinalForms, an online forms and data management service. FinalForms allows you to complete and sign all necessary forms for your child(ren). FinalForms saves data from year-to-year; this means you will never need to enter the same information twice! FinalForms also pre-populates information wherever possible, for each of your students, saving you time.
Once a parent/guardian enters their student's initial information, they will only need to log in to either: review/approve student information annually OR as student information changes (i.e. change of address, contact information, etc.).
Access the FinalForms website HERE.
View instructions for individual scenarios HERE.
For assistance, please contact the appropriate school office listed below:
Three Rivers Elementary, Grades K-4
Nancy Herbert nherbert@trlsd.org
Anne Miller amiller@trlsd.org
513-467-3210, ext. 1108
Taylor Middle School, Grades 5-8
Kim Mink kmink@trlsd.org
513-467-3500 ext. 1106
Taylor High School, Grades 9-12
Cheryl Noes cnoes@trlsd.org 513-467-3200, ext. 1142