Side Menu Begins
Side Menu Ends, main content for this page begins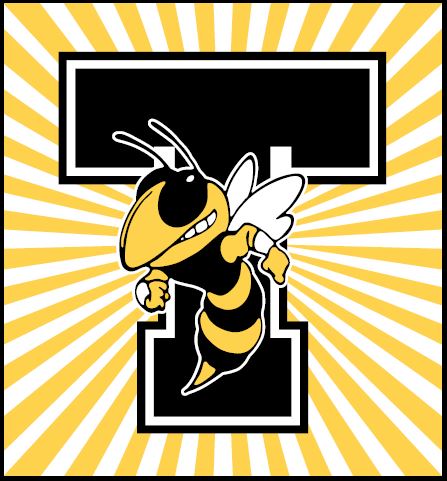 THE YELLOW JACKET FOUNDATION
MISSION:
Organized to enhance and provide funding for educational opportunities for student-athletes in the Three Rivers Local School District.
VISION:
Establish and maintain first-class athletic
complexes where a winning tradition begins
WHO ARE WE?
Alumni Parents Students
Staff
Businesses
Stakeholders in the Three Rivers Community
WHAT ARE WE?:
A fundraising 501(c)(3) foundation to help raise capital for our first-class athletic complex
A group of stakeholders which fosters and promotes sportsmanship from students and parents
A community organization which will promote and enhance a winning tradition in Jacket's Country
A social group to help organize and sponsor before and after game gatherings, retain special guests to speak at events and provide easy access to Reds, Bengals and other sporting events and concerts in our area
WHY NOW?:
To obtain new capital to grow an Endowment Fund for the future
To establish a separate management structure in the form of a 501(c)(3) charitable organization allowing for more flexibility for capital projects
To develop a social network
To help the administration and school board maintain the athletic complex
To form liaison members so all school groups and clubs are represented and communicating, i.e. PTO, Acclaim, Athletic Boosters, Three Rivers Community Athletic Association and all individual sports programs
BOARD MEMBERS
President, Bruce Krauss
Vice President, Bobby Kent
TRLSD Board of Education Representative, Jim Murphy
TRLSD Administration Representative, Larry Herges
Secretary, Alan Montague
TREASURER
Treasurer, Lynn Lee
MEMBERSHIP
MEMBERSHIP ONLY - ANY DONATION:
Participate in monthly meetings
Access to social events, before and after game parties, and social outings-additional cost may apply
Voting rights occur by attending 1 meeting and volunteering for 1 fundraising event in a 12 month period
JOIN TODAY:
Make checks payable to The Yellow Jacket Foundation 401 N Miami Ave Cleves, Ohio 45002
We can also take a credit card for your convenience (*small fee required)
BRICK WALL
If you are interested in purchasing a brick for the wall located between the soccer field and football field in the high school parking lot area, please do so by downloading either of the two forms below. Checks can be made payable to The Yellow Jacket Foundation and sent to Bob Kent at P.O. Box 446 North Bend, Ohio 45052.

Bricks engraved by our friends at Jonas Memorial Arts in West Harrison, Indiana.
The Yellow Jacket Foundation
The Three Rivers Educational Campus opened in 2013 and became the new home for Taylor High School, Taylor Middle School, and Three Rivers Elementary School. The money to build this project came from our School Bond for the Miami Township community. The School Bond only covered the cost of the school buildings, leaving us the need to separately fund all athletic facilities. The Soccer, Football, Softball Field, and Track fields, new concessions, and public restrooms are all completed. Revenue for these projects came from selling school properties and large donations.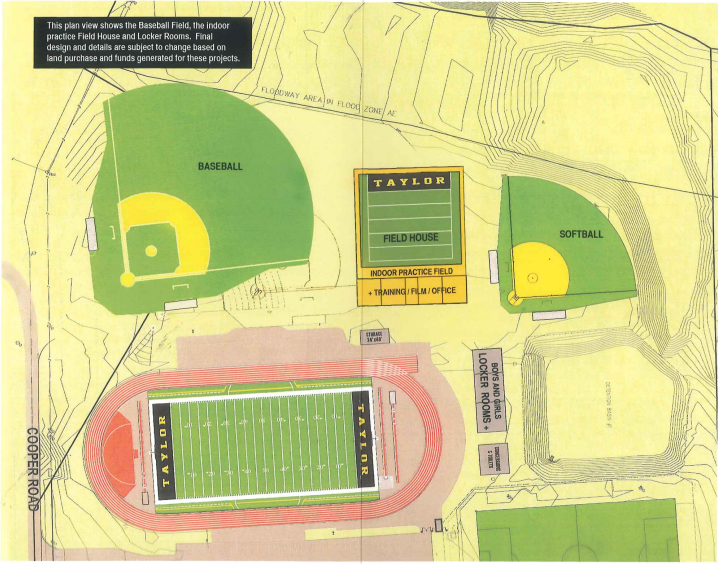 How to Help
The Yellow Jackets Foundation was formed in 2014 as a 501 (c) 3 non-profit organization. The Foundation will generate funds for the remaining buildings and future maintenance for all athletic facilities as they age. To support the foundation, please email tayloryellowjackets@gmail.com.